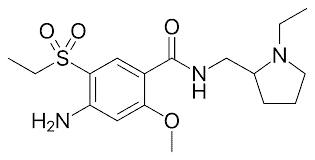 Amisulpride is indicated for the treatment of acute and chronic schizophrenic disorders, in which positive symptoms (such as delusions, hallucinations, thought disorders) and/or negative symptoms (such as blunted affect, emotional and social withdrawal) are prominent, including patients characterised by predominant negative symptoms.
Disclaimer: CTX Lifesciences respects patent laws and conventions of pharmaceuticals as applicable in different countries.
API/Substances covered by patent are not offered to the countries where the patent law is in force. However, the final responsibility lies with the customer.